April features two important retrograde cycles, as both Saturn and Mercury turn retrograde, with Saturn and Venus already retrograde. This leads us to introspection and a measured look at where were going and the skills we are using to get there. By the end of the month, we are once again charging headlong into the next chapter of our life with the onset of a new Aries cycle.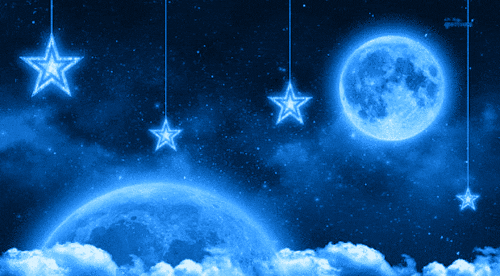 April 2-3 – The Moon is in Gemini aspected by Saturn now. It's a good time to explore new interests with a lot of depth and commitment. What is that new skill or interest you've wanted to develop? The aspect of Saturn can help to focus your mind, and stop your restless heart long enough to concentrate and go deep.
April 5 – Saturn turns retrograde in Sagittarius today. He will be retrograde until August 26. When Saturn is retrograde we are reflecting on our commitments and duties. You may notice a refocusing of your goals and long-term commitments now. That is good. We are supposed to be reflecting on our long-term plans almost half the time. For the next week or so, make sure to introspect.
April 7-8 – The Moon is in Leo with Rahu now. Be careful strutting your stuff a little too loudly and proudly now. You may feel mightily impressed with your big bad self, but it may come at the expense of personal connections and partners. Step up and contribute and share your power. Resist overpowering others.
April 10 – Mercury turns retrograde today in Aries until May 1, making this a time to reflect on our words and other forms of communication. In particular now, beware of strong opinions masquerading as intelligence. In many ways, opinions are the opposite of intelligence. Hesitate before dumping your frustrations on others.
April 10 – The Full Moon is in Virgo is today, showing an earthy harmonizing of the watery, Pisces energy. The recent Sun cycle in Pisces created a dreamy nature, and one of escapism. Now, we can ground that creative, metaphysical style with a more practical and hands-on approach. This full moon is also joined Jupiter, bringing optimism and hope. It is also aspected by Venus in Pisces, which confirms that watery, Pisces style. Now is the time for a practical mysticism, where you may bring otherworldly romance and beauty into tangible form.
This full moon happens in Chitra Nakshatra, ruled by the celestial architect, the God who builds the structure of the universe. Now is a good time to create something tangible, yet beautiful.
April 14 – The Sun is exalted now, and will be for the next 30 days. It is a great time to follow your instincts and what "lights you up." Now is the time to make that inspiration the center of your existence. Trust your gut and act from a place of strength and purpose. Let the chips fall where they may. If you're connected to your truth, good things will happen.
April 15 – Venus turns direct in Pisces today. Venus had been retrograde since early March, which had us reflecting on our relationship entanglements. Now we are moving forward with our recent reflections. The last several weeks may have seen relationship boundaries dissolve. Now you may be trying to put it all back together again. This is also a great time to be moving forward on your creative projects and devotional practices.
April 17-22 – The Moon will be under some distress, involved with Saturn and Ketu. We will feel the seriousness and pressure of time bearing down on us now. Making peace with the harsh realities in life, and eventually looking deeper than this world for solutions, will be big. Of course, many of us are unclear about those deeper solutions. That confusion and stress will be apparent now, and we must introspect.
April 23-24 – The Moon is in Pisces now with exalted Venus, leading to a lot of devotion and creativity. Now is the time to fulfill your romantic desires and connect with something beyond just this earth. There are many ways to express that. The easiest way to connect to something not of this earth is through drugs or alcohol or escapism. But of course, the more creative option is to escape into yourself, into the truth through a heart centered practice or activity.
April 26 – The New Moon is in Aries now, beginning a 30-day cycle of passion and enthusiasm toward our goals. It's time to break the mold and set off on a new course, perhaps with new people. Take a chance and live the life you've always imagined you could. Take up a new challenge this month. But be careful, as this new moon is also joined Mercury retrograde, which may have us overlooking important details or speaking impulsively.
This new moon is in Ashwini Nakshatra, ruled by the twin horses. These two horses start our journey with enormous power, but they may be pulling us in different directions. It's important to focus now, not just run quickly in any direction.
April 2017 Vedic Astrology Forecast – VIDEO